We've spent the last 20+ years helping mainstream brands shape the thoughts, behaviors and shopping habits of the American consumer. We've sold lots of things to lots of people all over the world, some of which they didn't need. Some of which wasn't good for them or our planet. And we've won some awards doing it. Now it's redemption time.
Truth Beauty Now was born out of a deep desire to focus the brilliance of top talent in the advertising, design and digital realms on brands that are here to make a difference.  Branding is one of the most powerful tools that exists to drive positive change. And the most powerful branding is that which is based on Action, Innovation and Truth. Consumers want to engage with brands that don't just say they care about our world, but that are constantly in action proving it, through innovation, action and communication. At the end of the day, consumers hold the key for getting us out of this mess we've gotten ourselves so deeply into. They vote with their dollars every day. Whether they do it consciously or unconsciously.  We feel it is our responsibility as professional communicators to join forces with conscious companies, to help educate, captivate and motivate consumers to shop responsibly for themselves, their families, their communities, and the planet. For us, this doesn't mean driving consumers to buy MORE. It means driving consumers to buy SMART.
The media and creativity, when combined, have the power to either destroy or to preserve our world. We are here to combine them consciously, for a world that works for all.
Our credo is embedded in our name: Tell the Truth. Sustain the Beauty. Innovate Now.
TRUTH
Truth in Advertising. It's what consumers want. And they demand it.
It's our job to uncover the Truth about brands and consumers.  It's our job to find the most engaging, effective ways to tell the Truth in 360 integrated campaigns in a voice, look and feel that's authentic, and that's intrusive enough to cut through the vast amounts of information coming at today's consumer.
We are all connected.  And interconnected. What we do, say and think impacts the world around us.  How we behave as individuals within companies within company cultures impacts each and every stakeholder.
Nature is one of the biggest stakeholders in every business. Unfortunately, very few companies see it this way. We are looking for companies that consider Nature to be one of its stakeholders. These companies also consider everyone connected to their business as stakeholders, from their employees, to their suppliers, to their manufacturers, to their customers, to the communities within which which they operate.  By putting people and planet on equal footing with profit, we begin to drive positive change. Change that is aligned with the very soul of who we are as human beings. Change that can be driven by business.
BEAUTY
Beauty is our middle name for a few reasons.
First, we have extensive experience in the Beauty, Fashion and Apparel categories doing campaigns for mainstream brands like Escada, Revlon, Head & Shoulders and Kinney Shoes. To view some of this work, log on to the founder's portfolio: www.pauladombrow.com. (This link is only the tip of the iceberg when it comes to representing our capabilities as a collective, as we can not post everyone's portfolio in our network.)
We were founded on the idea that consumers hold the key to preserving the Beauty of our planet. What they buy and don't buy CONSCIOUSLY has the power to move things in the right direction. We're here to help build brands that inspire consumers to make conscious choices.
As a company we try to work efficiently and cut out waste. We don't lease office space and pass that cost on to you (or the carbon footprint on to the planet). When we need to meet, we have a nice co-working office space we use and pay for as we go. We like to present digitally as often as possible, and when we have to print a project for our clients, we recommend resources to do it as sustainably as possible. We've supported 1% for the Planet since we launched our company.
Lastly, in the name of Beauty, we hire the best of the best when it comes to great taste in design, art direction, writing, photography, film production, web design, branded content, social media, etc. The Beauty they create in their work not only resonates with consumers, it attracts new ones, keeps old ones, and inspires them to become brand ambassadors.
NOW
The planet is burning. The media is the most powerful tool we have to turn things around.  Let's harness it together with creativity and innovation.  If you are a brand with a passion to make a difference in the world, you've met your match.
Call us NOW. Because now is the time to take action on your vision. Now is the time to innovate, and find new ways to inspire consumers to shop and live in a way that's not just deeply satisfying, but that helps life on earth flourish.
---

We help build brands by partnering with them to manifest their mission and make the world a better place.
We are not an advertising agency, we are a like-minded collective of talent excited to work on brands and projects we feel good about.
We are nimble. We assess the needs of our clients and their business challenges and goals, then we curate a lean, mean, world-class team of talent for each project.
We hand-pick visionary, ground-breaking thinkers from various disciplines of advertising, design, branded content and digital realms to take your brand to the next level and beyond.
We listen.  It's the key to a any great relationship, so we make it a priority.
We can create and execute integrated, effective, buzz-worthy 360 campaigns across all disciplines. Or try us out on a smaller project like your brand identity package or naming your new product or store.
Whatever we do, we lead with strategy.
Our work has a sense of purpose and our campaigns are based on one big, simple idea inspired by a key TRUTH or insight.
Women know how to speak to women. And women listen to women. We have a bevy of amazingly talented creative mavens excited to work with you and with us on telling your story.
Within our network we have experience in every category and we have a concentration of experience in beauty, fashion, health, nutrition, food, organic products, retail and luxury goods.
We are one of the only branding companies focused on bringing world-class, award-winning Madison Avenue bred creative leaders to bear on "conscious" business.
We look for visionary clients to partner with to help raise the consciousness of consumers while building brands that make a difference. And in so doing make a nice profit.
SERVICES:
INTEGRATED BRANDING
TRANSFORMATIONAL RE-BRANDING
BRANDED CONTENT 
ADVERTISING CAMPAIGNS -TRADITIONAL AND DIGITAL

RESEARCH/STRATEGIC PLANNING

SUSTAINABILITY AND CSR CONSULTING
BUSINESS AND PRODUCT DEVELOPMENT
STARTUP BUSINESS CONSULTING

PRODUCT/BRAND NAMING
ART DIRECTION
DESIGN
LOGOS
FULLY INTEGRATED CORPORATE IDENTITY PACKAGES
SUSTAINABLE PACKAGE DESIGN
COPYWRITING/STORYTELLING
PRODUCTION – WEB/BROADCAST/PRINT (SUSTAINABLE)

MEDIA SERVICES
DIGITAL STRATEGY
INFORMATION ARCHITECTURE
DIGITAL DESIGN
DIGITAL MEDIA BUYING/PLANNING
CONTENT DEVELOPMENT
ON-LINE BUSINESS DEVELOPMENT
SOCIAL MEDIA
BLOGGING
PRODUCTION – BROADCAST, PRINT AND WEB
FILMS – COMMERCIALS, VIDEOS, CORPORATE, WEB, FUNDRAISING, PUBLIC AWARENESS, VIRAL
MOBILE MARKETING
MOBILE APPS
PUBLIC RELATIONS
---

From years or working in a collaborative, creative industry (advertising, design and digital) in New York City, our creative resources are plentiful.
We are experienced at assessing a project and pulling together the right customized team of creative talent to take your brand to the next level.
We lead the effort for you, from creation through execution.
If you're interested in meeting with us to discuss a potential project, we will ask a lot of questions.
We need to understand your business, your current needs, your budget, your resources and your timeline.
We'll need to know about any pertinent research you have, and to discern if more is needed.
And we'll ask about any current Sustainability and Social Responsibility programs and practices that are in place or on the horizon.
Once we have all that information, we will come back to you with a proposal outlining your project (as we see it) with an estimate within your budget.
If the proposal is green-lighted, then we are off to the races customizing your team.
What you can expect? Great ideas, for sure. But the truth is, they're a dime a dozen.
Part of what separates us from many other branding companies, is we know how to execute.
We hire experienced executive producers and senior creatives who've won awards creating AND executing broadcast tv campaigns for Fortune 500 brands, including print campaigns and web content.
Everyone we work with knows how to collaborate respectfully and create strategically, conceptually and holistically.
We lead with efficiency and consideration.
You'll have a dedicated Account Director type (who likely wears multiple hats behind the scenes), who will be the go-to person for your Marketing Director or Brand Manager.
And you'll have the kind of leadership that ensures that whatever we do is on strategy, clear, conceptual, purposeful and fully integrated.
We will push you to expand your commitment to Sustainable and CSR efforts, and we will have lots of ideas on how you can do that.
We will push the envelope creatively, and we will always do so with a sense of purpose, passion and artistry.
---

Paula Dombrow
Founder, Chief Creative Officer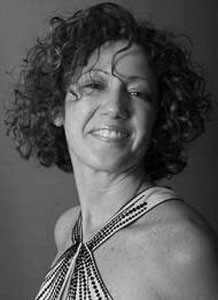 Paula Dombrow is a Creative Director/Copywriter with over 20 years of experience in advertising at agencies like Chiat/Day and Saatchi & Saatchi (www.pauladombrow.com). In addition to collecting awards including NY Emmy, D&AD, One Show Gold and Clio, she is known in NYC for her concentrated experience in beauty and fashion and for doing emotional work that speaks to women. She's created campaigns for large companies including AT&T, Coca-Cola, Escada, Head & Shoulders, Maidenform and Revlon as well as for young companies like the vegan hair care line, Yarok, and non-profit, SHARE. Paula founded Truth Beauty Now to focus her passion to make a difference on building brands and causes she believes in. She loves cherry-picking world-class talent from her extensive pool of resources to build powerhouse teams of female creatives who know how to market to women (as women are responsible for making 85% of purchase decisions in the U.S.), and who also know how to transform conscious, underdog brands into household names. For fun, Paula does things like become a Certified Aromatherapist, a Reiki Practitioner, an Integrated Nutrition expert and a Kundalini Yoga Teacher. Since adopting her Ethiopian daughter, Betelhem, in 2011, she's also learned to make a mean Mesir Wat.
Lubna Abu-Osba
Senior Art Director/Creative Director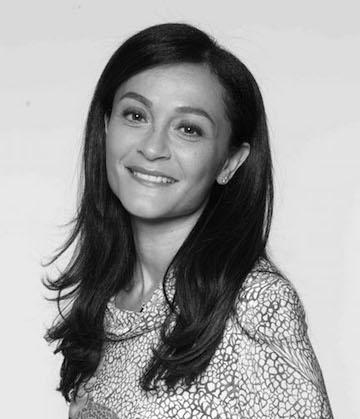 Lubna Abu-Osba began her career at Kirshenbaum, Bond & Partners, NYC, where she honed her keen eye and strategic dexterity on Citibank, Maidenform and Grand Marnier. She had prolific stints at Anderson Lembke, Angotti Thomas Hedge, Siegal Gale and Seiden. Her award-winning branding campaigns have been featured in The New York Times, Graphis, Creativity, Archive, Ad Age, Adweek, Print and The Art Directors Club exhibition.  She indulges her shoe fetish designing luxury accessories for her eponymous brand, Lubna, lauded in Glamour, Marie Claire, Grace, The International Herald Tribune, and New York Magazine. Lubna specializes in bringing an enlightened approach to marketing to women, evident in campaigns for The Style Network, Hologic and Ouidad. An intensely curious aesthete, she travels the world with her cheeky son, Faris.
Lily McCullough
Design Director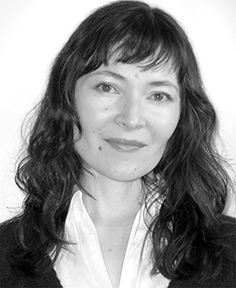 Lily McCullough has 20+ years experience in branding, packaging and licensing. She has worked at Michael Peters Group and was Design Director at Kirshenbaum Bond+Partners, NYC. Expert at taking complex marketing information and creating distilled systems that clearly communicate, she is both a conceptual and analytical thinker who sees the big picture while not losing sight of details. Projects range from consumer goods to the arts to specialty markets, including work for LG Electronics, Coca-Cola, John Frieda Hair Care and Marvel Entertainment. Along with winning industry awards, her work is featured in the publications Brooklyn: New Style and New Typo Graphics. Lily spreads the love by teaching her craft intermittently at places like University of Utah, Moore College of Art and Design, Philadelphia and Mason Gross School of the Arts, Rutgers.
---

Used to be that companies could get away with anything in the name of making a profit. And countless harm has been done to people and the planet without anyone watching or any repercussions. Not only is this model of business unsustainable, it's obsolete.
Now since ALL information is available to everyone instantly, only the companies that tell the truth and do the right thing are the ones that will survive.
There is a movement toward Conscious Capitalism.  And there is no turning back.
There is a hefty profit to be made by companies who make choices in the name of the "greater good".  And a hefty price to pay for the companies which do not.
The proof is in the numbers of people willing to spend more money on brands they believe are doing more to help the environment, their employees and society.
Just look at Patagonia, Tom's, REI or Interface Carpet, for example, to name a few.
Sustainability.  It's a tirelessly overused and often misunderstood buzz word.  Our definition of it is: Anything that serves to sustain life itself.
The greater your business is aligned in all its choices to benefit the natural order of the planet and all of life on earth, the more powerful your brand's story can be. And the more SUSTAINABLE your branding effort will be.
---

What goes around comes around. When you plant positive Karmic "seeds" in business or personal dealings, those seeds grow over time into beautiful, abundant fruit.
At Truth Beauty Now we believe in the "Karmic Management" principals (based on the book, "Karmic Management" by Buddhist Monk, Geshe Michael Roach, and Bumble & Bumble Founder, Michael Gordon).
When we can we offer discounted fees on projects of interest from non-profits to NGO's to start ups.
---

ACCOLADES
Our talent pool has received some of the highest accolades in the advertising, marketing, design and digital industries for the commercial work they have created, including Emmies, Effies, Clios, D&AD and One Show.  We've run Fortune 500 business accounts at some of the top ad agencies in the country. We've run production departments, creative departments, photo and film shoots, we've created and executed notable national and international campaigns.  Whatever your needs and wants are, we have the talent waiting to be hand-picked for your project.
TESTIMONY
Mordechai Alvow, Yarok LLC, Founder
New York, March 2011
My name is Mordechai Alvow. I am a hair stylist and the founder of YAROK LLC. While I have had my natural hair-care line for a few years, I felt communicating my vision was not as easy as I had anticipated. I wanted to find the proper way to communicate my original mission and deliver my concept to the world in the best way possible.
When I hired Truth Beauty Now, the founder, Paula Dombrow took my company to the next level.
Following numerous interviews regarding the ingredients, the performance of each individual product, my business, my goals and my vision, Paula and her team created this outstanding concept that is modern and in keeping with today's lifestyle, tying together eco-friendly consciousness to your hair and its health as well as a labeling concept that actively helps the universe at the same time.
Truth Beauty Now created a whole new positioning for YAROK, which included naming a new line of products with a new logo, a new look, new packaging and in turn a new voice for YAROK.
Miss Dombrow's unique approach transformed the YAROK label and translated to the world in the most wonderful way, what the vision of the YAROK line is, based on her experience and talents in the field of advertising.
Truth Beauty Now works with a creative team of professionals that deliver from A to Z an outstanding level of innovation, from the naming of products to the graphic design and even the choice of printing sources. In my case, TBN even found a way for us to print on labels that were just as eco-friendly as our hair products are themselves.
Truth Beauty Now, under  Miss Dombrow's leadership also helped YAROK's mission in getting involved with a great cause. TBN suggested and facilitated a social partnership with the Pachamama Alliance, a non-profit dedicated to empowering the people of Ecuador and Peru to protect over 10 million acres of Amazonian Rainforest.
YAROK is receiving outstanding recognition for obtaining a truly unique concept in the industry of hair-care products, thanks to Truth Beauty Now.
Truth Beauty Now has improved the YAROK label and clarified its brand voice and in doing so has enhanced YAROK's ability to communicate its general mission to honor an eco-friendly lifestyle.
Truth Beauty Now brings world-class creative services, sustainability and CSR consulting together under the same roof. The result? Endless possibilities to bring your brand to its highest potential.
Peter Oppermann, CEO SHOJI Living, Karma Builders
New York, March 2011
I hired TBN for two projects where Paula Dombrow and her talented team created amazing results for my companies.
The first project is still ongoing as we are in the web development phase. It is focused on the re-branding of my for profit company called Shoji Living, giving this company a clear sustainable brand identity and making it attractive to a new and more professional audience. Truth Beauty Now came up with a powerful positioning and tag line, which expresses the message of my products in just two words. Under Paula's leadership and with a strong brief, her talented designers created a sophisticated logo, and business cards. I am confident this work and the work TBN will complete on my e-commerce web site will bring my company to the next level and make it compatible with much larger players in my market once we launch.
As I was pleased with how the work on Shoji Living was going, I hired TBN to brand and help launch another business I was creating – a new social enterprise called Karma Builders, supporting formerly incarcerated people on their way back into society by giving them jobs to build sustainable furniture. Paula presented a social partnership as a possible way for me to manifest my vision quickly of using business to effect social change. She facilitated a partnership with the Osborne Association, an established non-profit that helps men and women who are just out of prison get jobs  Through this partnership created by TBN, my new business, Karma Builders, has grown, evolved and is primed to flourish.
Paula came up with the amazing name, Karma Builders, which encapsulates the meaning and mission of the project in two simple words. The domain name was also still available! After she drafted a powerful design brief, she connected me with a young photographer and stylist, who shot 'before and after' group portraits to demonstrate the possibility of human transformation in a powerful visual language. Then she directed her team create a powerful logo, beautiful business cards, a branded web site design and copy. All in all, Paula and her team built a beautiful new brand identity from scratch, which will be a key factor to make this project a success and to serve people in need.
Paula has an incredible network of talented professionals around her, who helped me in various stages of this project.
Paula's passion to make our planet a better place comes from the heart, she really cares about her work on a personal and global level and all the people she works with. She gets things done in professional and creative ways. I trust that your project will be in good hands with Paula Dombrow and her talented team at TRUTH BEAUTY NOW.