We've spent the last 20+ years helping mainstream brands shape the thoughts, behaviors and shopping habits of the American consumer. We've sold lots of things to lots of people all over the world, some of which they didn't need. Some of which wasn't good for them or our planet. And we've won some awards doing it. Now it's redemption time.
Truth Beauty Now was born out of a deep desire to focus the brilliance of top talent in the advertising, design and digital realms on brands that are here to make a difference.  Branding, the way we see it, is one of the most powerful tools that exists to drive positive change. And the most powerful branding is that which is based on Action, Innovation and Truth. Consumers want to engage with brands that don't just say they care about our world, but that are constantly in action proving it, through innovation, action and communication. At the end of the day, consumers hold the key for getting us out of this mess we've gotten ourselves so deeply into. They vote with their dollars every day. Whether they do it consciously or unconsciously.  We feel it is our responsibility as professional communicators to join forces with like-minded companies, to help educate, captivate and motivate consumers to shop responsibly for themselves, their families, their communities, and the planet. For us, this doesn't mean driving consumers to buy MORE. It means driving consumers to buy SMART.
The media and creativity, when combined, have the power to either destroy or to preserve our world. We are here to combine them consciously, for a world that works for all.
A context for reading further about us is as such. The following is our Vision for our brand. It is our aspiration and our calling. It is an idea in progress. We are young, and growing slowly.  We are small, but our capacity to move mountains is not.
Our credo is also embedded in our name: Tell the Truth. Sustain the Beauty. Take action Now.
TRUTH
There is such a thing as Truth in Advertising, and in all communications.
A brand is only as sustainable as the actions of the of individuals behind it.
We uncover and tell the truth about brands. We observe and highlight the truth about human beings, consumers, various media channels and the market. We create integrated 360 campaigns based on true consumer insights, market trends and brand truths. We are experts at creating a brand voice that's an authentic fit for every brand.
BEAUTY
Beauty is our middle name.
We help consumers make choices in their every day lives that help preserve the beauty of our planet and society, rather than destroy it.
We work with top designers, art directors, photographers, writers and directors who bring poetry and beauty to everything they create for our clients.
We see beauty in the every day, so we understand how to bring excitement and relevance to any offering.
We have extensive experience in the beauty and fashion categories doing campaigns for mainstream brands like Escada, Revlon and Head & Shoulders. To see some of this experience you can log on to the founder's portfolio: www.pauladombrow.com
We create beauty out of your beauty.
NOW
The planet is burning. Every dollar we spend is a vote for how it will turn out. Now is the time to educate and inspire consumers to shop and live in a way that helps life on earth flourish.
---

We launch and re-launch brands that make a difference for visionary entrepreneurs who make a difference. We see Branding as a tool for positive change – one which can help educate, captivate and motivate consumers to shop responsibly. From this context, we invent and orchestrate integrated 360 campaigns, beautifully executed across all disciplines to communicate a clear, single-minded brand vision.
Unlike other branding companies, we begin with an inquiry into your life's mission and your business mission. We help define the gap and merge the two into one Brand Legacy Statement. Out of this statement we derive a Sustainability and CSR Plan of Action to help you achieve your Brand Legacy.
We believe that the most powerful form of branding is that which is based on Action and Truth. So once we have this Plan of Action in place, there's a real story to begin telling. We then bring in top talent and award-winning story tellers from various disciplines of advertising, design and digital realms to help tell your story and move your brand to the next level. A level of inner and outer transformation.
The result of our approach is branding that attracts consumers, investors, donors, retailers, press, and partner businesses and organizations. In other words, branding that's effective.
We have a depth of experience in beauty, fashion, health, food, hospitality and luxury branding.  The leadership at TBN is primarily female, so we tend to attract brands and clients interested in creating a unique, authentic voice that engages women effectively.
We are a young company at the beginning of our journey. We believe we are the only company focused on bringing together world class creative services and Sustainability and CSR planning under one roof.
We are looking for clients and strategic partners who are open to being a part of this journey to make a difference.
SERVICES:
INTEGRATED BRANDING
TRANSFORMATIONAL RE-BRANDING
SPECIALTY IN ORGANIC BEAUTY AND FOOD

ADVERTISING CAMPAIGNS -TRADITIONAL AND DIGITAL

RESEARCH/STRATEGIC PLANNING

SUSTAINABILITY AND CSR CONSULTING
BUSINESS AND PRODUCT DEVELOPMENT
STARTUP BUSINESS CONSULTING

PRODUCT/BRAND NAMING
ART DIRECTION
DESIGN
LOGOS
FULLY INTEGRATED CORPORATE IDENTITY PACKAGES
SUSTAINABLE PACKAGE DESIGN
COPYWRITING/STORYTELLING
PRODUCTION – WEB/BROADCAST/PRINT (SUSTAINABLE)

MEDIA SERVICES
DIGITAL STRATEGY
INFORMATION ARCHITECTURE
DIGITAL DESIGN
DIGITAL MEDIA BUYING/PLANNING
CONTENT DEVELOPMENT
ON-LINE BUSINESS DEVELOPMENT
SOCIAL MEDIA
BLOGGING
PRODUCTION – BROADCAST AND WEB
FILMS – COMMERCIALS, VIDEOS, CORPORATE, WEB, FUNDRAISING, PUBLIC AWARENESS, VIRAL
MOBILE MARKETING
PUBLIC RELATIONS
---

Great ideas are easy to come by. But execution is where the magic happens. This is where TBN comes in. You have a lot on your plate. We're here to assimilate and orchestrate the perfect team (a customized team) to launch or re-launch your brand and take it to the next level and beyond. And once the team is in place, we orchestrate the process from creation to inception, in collaboration and in partnership with our clients.
From our many years in the industry, we have access to a world class pool of talent across multiple disciplines who work in partnership with us to deliver successful campaigns for our clients.  We work in an "on-demand" style, customizing and finalizing the team once the project is awarded. While this may take a little longer to get rolling than if we had the overhead of a roof and dedicated staff with full time salaries standing by, the benefits of this approach are that we do not pass on overhead costs to you because there are none, and you get the benefit of a hand-picked team chosen based on the needs of the project and the type of business you are in.  You need female engagement to spin your brand, we'll pull together the most powerhouse group of advertising and digital mavens out there. You need your organic beauty brand to take off, we'll tap top beauty copywriters, art directors and strategic planners to make it happen.
But what also sets us apart from many other branding companies, besides team customization, is our approach. We are interested in the Truth.So our first order of action is a comprehensive TBN Audit to get to the Truth and the Beauty about you and what you stand for (or would like to stand for), ie. your Grand Mission, and we work to align that with your business mission. This culminates in the articulation of your Brand Legacy Statement. We then develop a Sustainability and CSR Plan of Action which becomes the foundation of the creative brief.
Combining what we learn from the TBN Audit and research, we are able to pinpoint where the Truths about your brand intersect most powerfully with the Truths about consumers. And from there we write a creative brief which clearly defines your audience, your business objectives (internally and externally) and articulates a clear creative strategy. This brief is the document our team goes to work on to come up with the big idea for your brand.
We work closely with our clients and our core creative and strategic teams to get to this big idea. We then bring in strategic partners we have established relationships with who specialize in executing various areas like digital, PR, in-store, social media, event planning, etc. to blow out the big idea under our leadership. This provides for the delivery of a clear, conceptual, purposeful, fully-integrated brand message across every touch point, with beauty, relevancy and artistry.
---

Paula Dombrow
Founder, Chief Creative Officer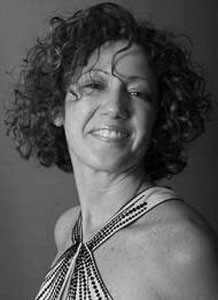 Paula Dombrow is an award-winning Creative Director/Writer with over 20 years of experience in advertising at agencies like Chiat/Day and Saatchi & Saatchi (www.pauladombrow.com). While running TBN, Paula continues to consult ad agencies and digital firms as a Creative Director/Copywriter.  She is known in NYC for her concentrated experience in beauty and fashion. But Paula's experience runs the gamut. She's created commercials and campaigns for big companies from AT&T, Coke and Head & Shoulders to start ups and non-profits, like Yarok Hair Care and SHARE (Self Help for Women with Breast & Ovarian Cancer) and she has helped launch and brand young companies, startups, social ventures and non-profits. Paula founded Truth Beauty Now to focus her passion to make a difference on companies, causes and ideas she believes will make a difference. She is excited to unleash a hand-picked team of top talent on your brand, and help you and your company be a force for positive change and triple bottom line profit. Paula balances life in NYC living with time in the Berkshires. She adopted a gorgeous child from Ethiopia in 2011, and is now even more determined and committed to do her part to leave the world in a better place than she found it.
Ann Lemon
Senior Art Director/Creative Director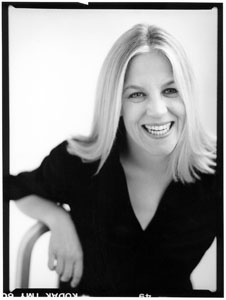 Ann Lemon is an internationally recognized, award-winning Art Director with over 2 decades of experience on household brand names including Huggies, Stouffer's, Marriott hotels and AT&T. Unusually verbal for an Art Director, Ann also teaches at the University of Delaware and Kutztown University, while simultaneously wrangling her husband, son and rural alpaca farm. Ann can be found driving around Pennsylvania in her Prius, listening to NPR, on her way to the Appalachian Trail, a PTA meeting, or a shoot.
Nigel Carr
Brand Strategist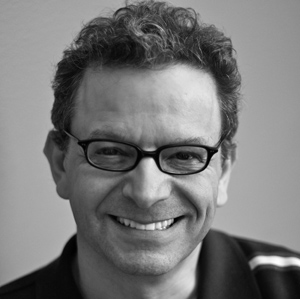 For 25 years, Nigel has passionately believed the most powerful way to promote a brand is to get it into the conversation and the culture. He first learned this helping brands like Sara Lee and NYNEX (now Verizon) get talked about at Chiat/Day. He won a gold EFFIE for Sara Lee & two grand EFFIEs for NYNEX (the first brand to receive the industry's highest effectiveness award twice). He made word-of-mouth success repeatable for 13 years at Kirshenbaum Bond+Partners, starting their original brand planning department and helping the agency grow from 15 to 300 people in NYC with award winning work for brands such as Coach, Snapple & Citibank. He then moved to San Francisco to open an office for KB+P there, which he ran for 7 years, winning clients like wine.com, Cisco & PeopleSoft. Nigel has helped launch many startups and enjoys working on advisory boards (most recently Nest in Palo Alto & Sharespost in SF). In addition to re-uniting with Paula at TBN, Nigel consults with agencies & clients who share his conviction that great brands & great advertising can make the world a better place. He owns bicycles for primary transportation in NYC, Chicago and SF, where he spends most of his time.
Kristin Volk
Brand Strategist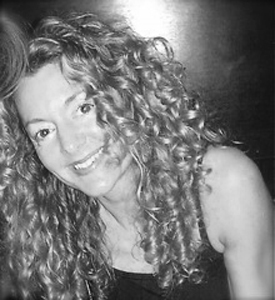 As a brand As a strategist, Kristin is passionate about mining provocative insights to create strategies that build strong brands and help companies be more successful. While many planners focus only on consumer insights, Kristin believes in a more holistic approach, incorporating business insights and channel insights into the mix. She has more than 20 years of experience at blue chip agencies such as Arnold, Deutsch, Saatchi, and MediaVest, where she honed her brand planning skills on a wide range of clients, including P&G, General Mills, Hershey, Kraft, and JCPenney.  She was the planner behind VW's widely acclaimed Drivers wanted campaign and Royal Caribbean's Get Out There campaign, which redefined the entire cruise category.  In her spare time, Kristin can be found riding her bike along the Hudson or indulging her passion for travel.  A big believer in giving back, she volunteers at the International Center, teaching recent immigrants to speak English, and also serve meals at one of NYC's biggest soup kitchens.
Lisa Rosenstein
Account Director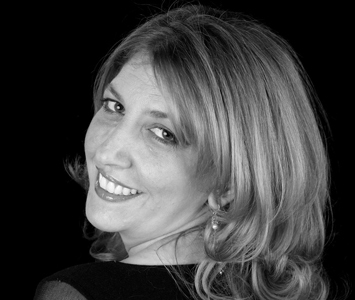 Lisa has worn many hats in her life from her early days as an account assistant at Chiat Day to being an independent film producer to producing the Philadelphia Film Festival. Lisa has helped launch and grow businesses in gourmet foods, organic beverages, home design and fashion. She has extensive experience with product development, moving products from production to market launch, unique media, e-commerce and social media strategies. Lisa has a deep knowledge of organic products and foods, business development, product sourcing, overseas and domestic food production and launching young fashion brands. Lisa's even temperament, great listening skills creativity and down-to-earth resourcefulness make her the perfect ally to help take your brand to the next level.
Alisa Cohen
Executive Producer/Production Consultant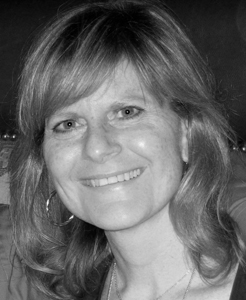 Alisa is an experienced producer that has worked with some of the most prestigious ad agencies in the country.  She cut her teeth at Chiat/Day and has gone on to earn a solid reputation built on good business ethics, fiduciary duty and creative vision.  Her projects are diverse ranging from TV and radio, to long format videos and on-line content.  Alisa has won awards for excellence for clients such as Guinness Beer, American Standard, Aldara and Menactra. Alisa's solid production background combined with certification as a health coach results in work that is focused, responsible and meaningful.
GrandArmy
Design Collective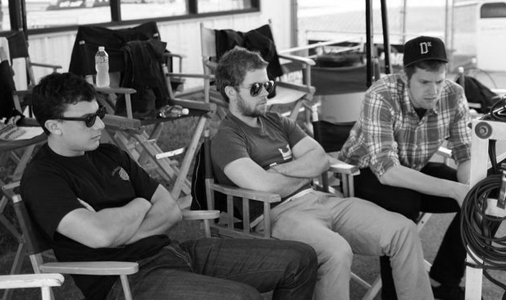 GrandArmy is a Brooklyn-based collective of mega-talented, superfast and surprisingly well-behaved young designers. They actually believe it's possible to change the world through graphic design, and they are good at doing that in every medium. GrandArmy is Larry, Eric, and Joey; their hobbies include: inventing typefaces, pushing the boundaries of photography, doing random art installations, and working.
---

Branding is only as sustainable as the actions of the brand.
Another thing that sets us apart from other branding companies is that part of our mission is to help companies take more responsibility for the way things go on the planet, using their brand as a vehicle for change.  Some companies are doing this a little and some are doing it a lot. We believe the more you are willing to do that benefits people and planet, the more consumer engagement and loyalty you build. Just look at Patagonia or Interface Carpet, for example.
To this end, we have been successful at partnering our client's companies with causes and non-profits which leverage their brand's values and support the campaign message conceptually.  We also have in our pool of talent some amazing Sustainability and CSR consultants and we're always on the hunt for more amazing people in these fields. Mavericks who are as excited as we are to help companies assess where they stand and to help them develop, expand and implement their commitment to doing more. The greater your business is aligned in all its choices to benefit the natural order of the planet and all of life on earth, not to mention its own employees, the more powerful your brand's story can be. Conscious consumerism is on the rise. Consumers are demanding the truth. When your brand operates from a place of Truth, it stays on the leading edge of this movement, and your brand leads others rather than follows. Doing the right thing is simply good for business.
In developing our own business, we've chosen a virtual model to keep our overhead and our carbon footprint to a minimum. Our virtual headquarters is on 6th Avenue in mid-town NYC. This structure gives us the flexibility to hold meetings, presentations and work sessions here or at a variety of locations in Manhattan, or in major cities all over the country, on an as needed basis.
TBN is a member of the following organizations: 1% for the Planet, www.onepercentfortheplanet.org , which exists to build and support an alliance of businesses financially committed to creating a healthy planet; the Pachamama Alliance, www.pachamama.org , dedicated to protecting over 10 million acres of rain forest in Peru and Ecuador; LOHAS, www.lohas.com, which focuses on educating and building community around the central theme of healthy and sustainable lifestyles for individuals and societies.

---

What goes around comes around. When you plant positive Karmic "seeds" in business or personal dealings, those seeds grow over time into beautiful, abundant fruit.
At TBN we've begun applying "Karmic Management" principals (based on the book, "Karmic Management" by Buddhist Monk Geshe Michael Roach and Bumble & Bumble Founder Michael Gordon) in our day to day business practices.
While we are not in a position at this time to offer pro bono services, TBN does provide services at reduced fees for non-profits and NGO's we stand behind. And we do so with an intention that this contribution will help their missions be accomplished.
---

ACCOLADES
Everyone on our team has received some of the highest accolades in their respective industry for the commercial work they have created, including an Emmy, Clio, D&AD and One Show. The team at Truth Beauty Now has been assembled with an intention to continue to win awards. What that means for our clients is they can be guaranteed we'll be pushing the envelope to do something that stands out in the category, work that breaks through the clutter, work that defies convention, work that's effective.
TESTIMONY
Mordechai Alvow, Yarok LLC, Founder
New York, March 2011
My name is Mordechai Alvow. I am a hair stylist and the founder of YAROK LLC. While I have had my natural hair-care line for a few years, I felt communicating my vision was not as easy as I had anticipated. I wanted to find the proper way to communicate my original mission and deliver my concept to the world in the best way possible.
When I hired Truth Beauty Now, the founder, Paula Dombrow took my company to the next level.
Following numerous interviews regarding the ingredients, the performance of each individual product, my business, my goals and my vision, Paula and her team created this outstanding concept that is modern and in keeping with today's lifestyle, tying together eco-friendly consciousness to your hair and its health as well as a labeling concept that actively helps the universe at the same time.
Truth Beauty Now created a whole new positioning for YAROK, which included naming a new line of products with a new logo, a new look, new packaging and in turn a new voice for YAROK.
Miss Dombrow's unique approach transformed the YAROK label and translated to the world in the most wonderful way, what the vision of the YAROK line is, based on her experience and talents in the field of advertising.
Truth Beauty Now works with a creative team of professionals that deliver from A to Z an outstanding level of innovation, from the naming of products to the graphic design and even the choice of printing sources. In my case, TBN even found a way for us to print on labels that were just as eco-friendly as our hair products are themselves.
Truth Beauty Now, under  Miss Dombrow's leadership also helped YAROK's mission in getting involved with a great cause. TBN suggested and facilitated a social partnership with the Pachamama Alliance, a non-profit dedicated to empowering the people of Ecuador and Peru to protect over 10 million acres of Amazonian Rainforest.
YAROK is receiving outstanding recognition for obtaining a truly unique concept in the industry of hair-care products, thanks to Truth Beauty Now.
Truth Beauty Now has improved the YAROK label and clarified its brand voice and in doing so has enhanced YAROK's ability to communicate its general mission to honor an eco-friendly lifestyle.
Truth Beauty Now brings world-class creative services, sustainability and CSR consulting together under the same roof. The result? Endless possibilities to bring your brand to its highest potential.
Peter Oppermann, CEO SHOJI Living, Karma Builders
New York, March 2011
I hired TBN for two projects where Paula Dombrow and her talented team created amazing results for my companies.
The first project is still ongoing as we are in the web development phase. It is focused on the re-branding of my for profit company called Shoji Living, giving this company a clear sustainable brand identity and making it attractive to a new and more professional audience. Truth Beauty Now came up with a powerful positioning and tag line, which expresses the message of my products in just two words. Under Paula's leadership and with a strong brief, her talented designers created a sophisticated logo, and business cards. I am confident this work and the work TBN will complete on my e-commerce web site will bring my company to the next level and make it compatible with much larger players in my market once we launch.
As I was pleased with how the work on Shoji Living was going, I hired TBN to brand and help launch another business I was creating – a new social enterprise called Karma Builders, supporting formerly incarcerated people on their way back into society by giving them jobs to build sustainable furniture. Paula presented a social partnership as a possible way for me to manifest my vision quickly of using business to effect social change. She facilitated a partnership with the Osborne Association, an established non-profit that helps men and women who are just out of prison get jobs  Through this partnership created by TBN, my new business, Karma Builders, has grown, evolved and is primed to flourish.
Paula came up with the amazing name, Karma Builders, which encapsulates the meaning and mission of the project in two simple words. The domain name was also still available! After she drafted a powerful design brief, she connected me with a young photographer and stylist, who shot 'before and after' group portraits to demonstrate the possibility of human transformation in a powerful visual language. Then she directed her team create a powerful logo, beautiful business cards, a branded web site design and copy. All in all, Paula and her team built a beautiful new brand identity from scratch, which will be a key factor to make this project a success and to serve people in need.
Paula has an incredible network of talented professionals around her, who helped me in various stages of this project.
Paula's passion to make our planet a better place comes from the heart, she really cares about her work on a personal and global level and all the people she works with. She gets things done in professional and creative ways. I trust that your project will be in good hands with Paula Dombrow and her talented team at TRUTH BEAUTY NOW.